Tabby is here, buy now pay later with easy installments.

Split your payments with Tamara
OUR FAVOURITE MEMORIES
Since 1971
Our story started in 1971 as a hair salon at 58 South Molton Street, London; we've gathered together our favourite moments since then, with some milestones you may already know and others that may come as a surprise – all of which we fondly celebrate here and now.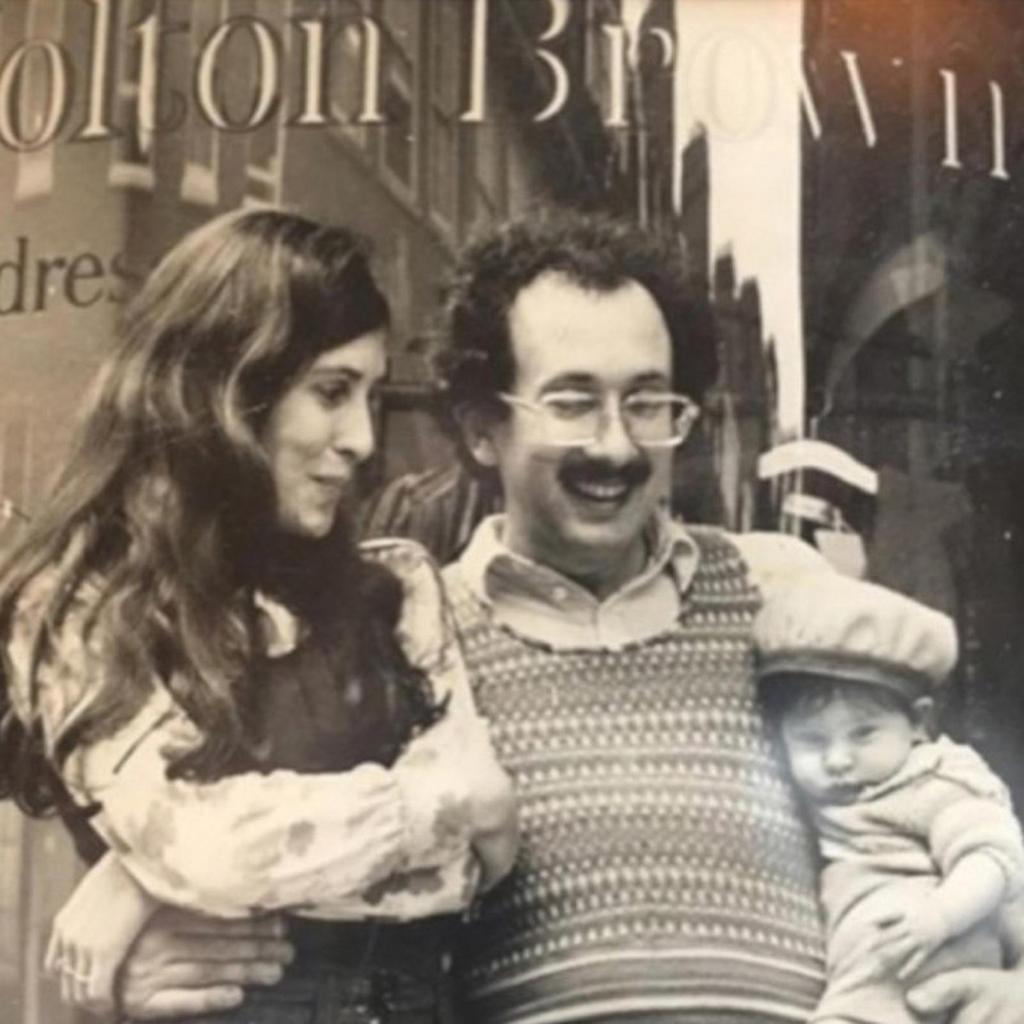 The '70s: Trailblazing Natural Beauty
Our pioneering co-founders Caroline Burstein and Michael Collis open our original salon on the creative hub of South Molton Street, Mayfair. They have a natural mindset that focuses on the individual – a trendsetting notion for the time. Hand-mixing botanical hair care products in the basement of their salon, they attract an exclusive celebrity clientele, tended by the best stylists in the country whose work graces countless Vogue covers. The duo's care for the planet really leads the way; they refuse to test on animals and they create an in-house vegetarian restaurant – today, all of our formulas are 100% vegetarian. And taking inspiration from our original natural hair care products, we've created a contemporary Botanical Hair Care collection using sustainably sourced herbs.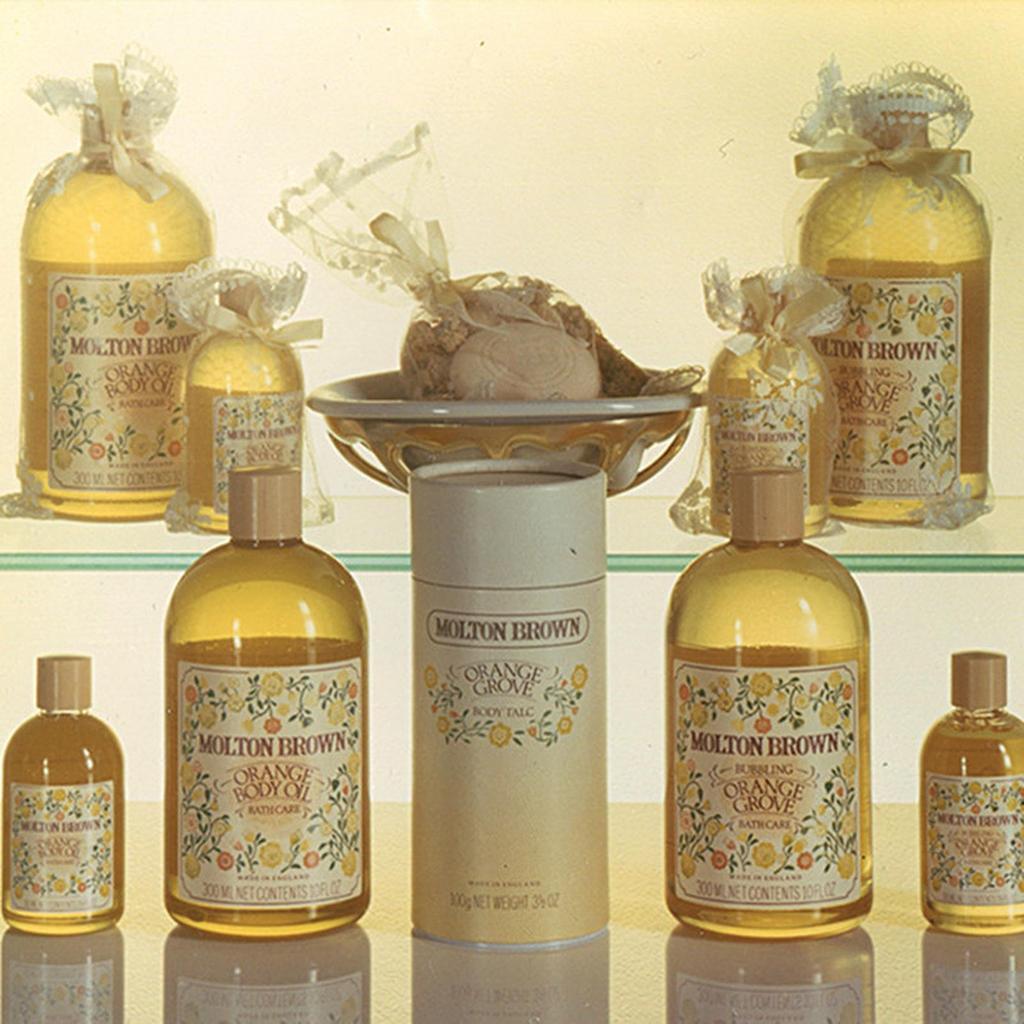 The '80s: Branching Out To Pastures New
We introduce our first signature scent in 1984 – Orange Grove Bath & Body collection, better known today as Orange & Bergamot. As well as featuring one of the country's first upscale hand washes, the collection is provided to a London five-star hotel partner, making us one of the first luxury British amenity houses to supply hotels. The same year as this launch, our founders move production to their country home at Mott's Hall, Elsenham, growing herbs in their garden for their collections, and drying them in their barn. We've stayed in England ever since; now, the majority of our products are manufactured in our Elsenham facility, just a couple of miles away from Motts Hall. To round off this exciting era, Michael publishes a book called 'A Way of Looking' which puts into words Molton Brown's ethos on unique, holistic beauty.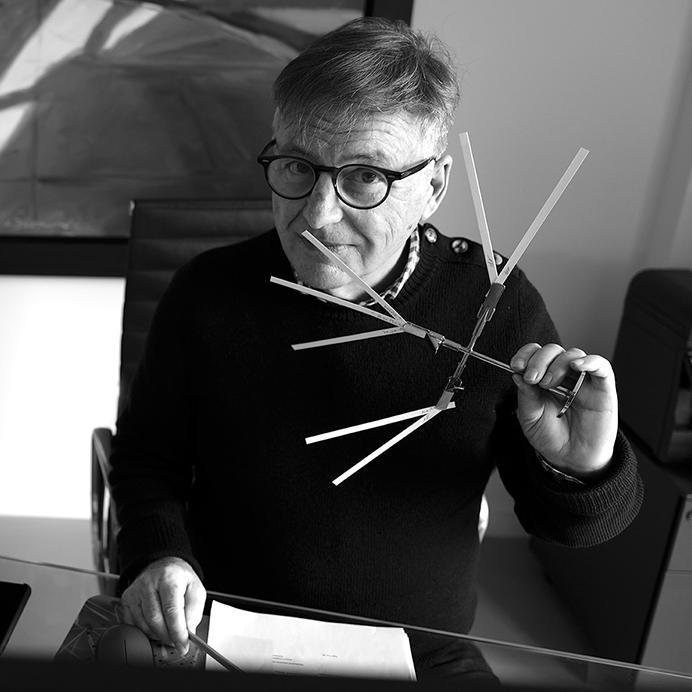 The '90s & '00s: Icons In The Making
In 1990, we formalise our planet-friendly promise by sharing our Environmental Statement, which defines our commitment from day one: 'we never test on animals and never will'. Skip along a decade or so to when our iconic Re-charge Black Pepper fragrance is created by Master Perfumer Jacques Chabert, who we still have a close friendship with today – he also makes another Molton Brown favourite, Heavenly Gingerlily. Since its arrival, Re-charge Black Pepper becomes a winning scent, collecting countless awards. Its status sees Jacques' daughter Carla, who follows in her father's perfumery footsteps, create its popular partner Fiery Pink Pepper ten years later, as well as the much-loved Coastal Cypress & Sea Fennel.
The '80s: Branching Out To Pastures New
This decade sees us build both our proud British legacy and our sustainability journey. In 2012, we are granted a Royal Warrant by Her Majesty Queen Elizabeth II. A couple of years later, Delicious Rhubarb & Rose, one of our classic fragrances, sets taste buds twitching with its Yorkshire-sourced rhubarb. We're also honoured to partner with Ascot and the English National Opera, supplying toiletries to these very quintessential British institutions. At the same time, our commitment to the planet deepens; we are Leaping Bunny-approved in 2012 and we step up our responsible manufacturing in earnest. Our beautiful Eau de Parfum and Toilette collection lands in 2019 – we're industry forerunners in offering you refillable fragrances in our stores. And in 2020, we extend this to Refillable Hand Washes. Discover all our sustainability initiatives.
When you look at any brand that has sustained 50 years, they have always stayed true to themselves, true to their core values.
Caroline Burstein, Co-founder and a friend of Molton Brown today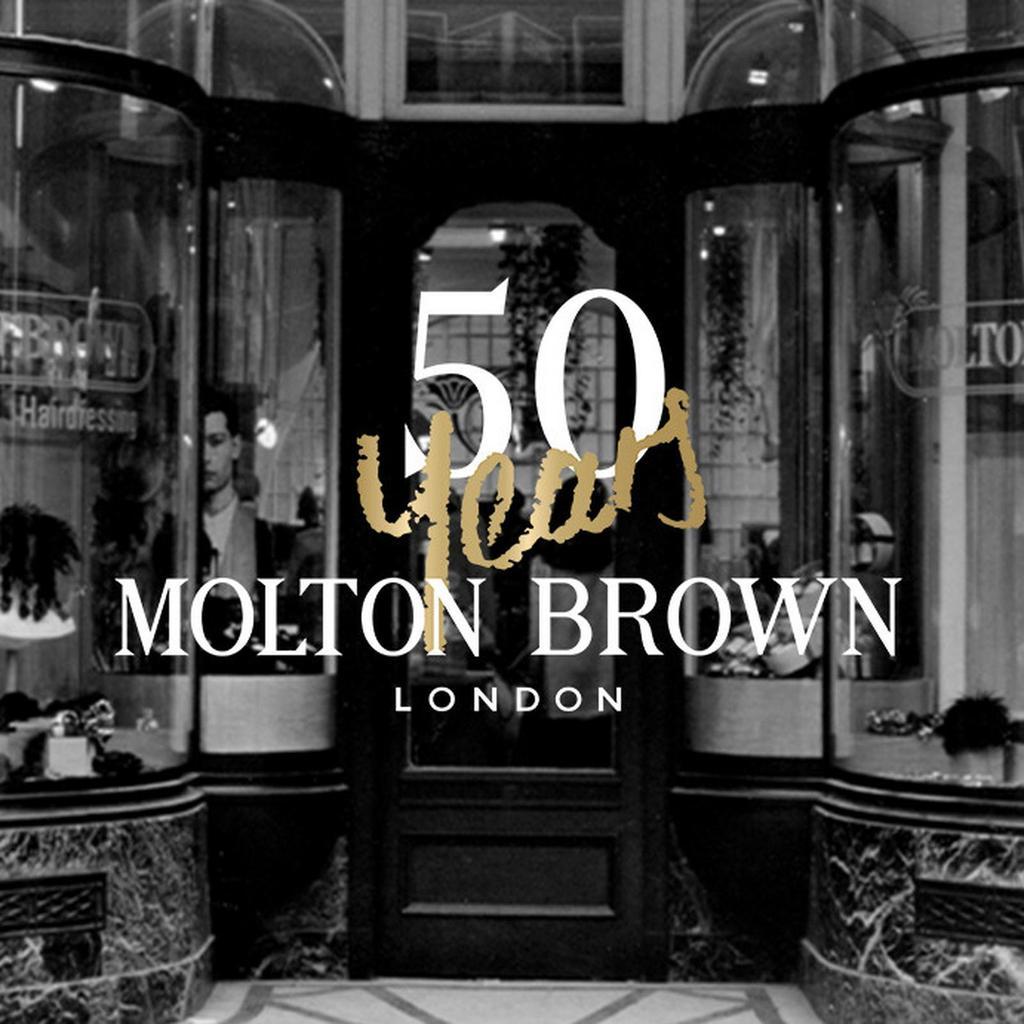 2021: Today & Beyond
As we celebrate 50 years, it goes without saying that we feel a little emotional when we look back at our beginning, from small-scale artisans to the international luxury brand we have become today. Our early ethos is still very much at our heart, no matter how much we grow; our passion for quality, caring for the world around us and making distinctive fragrances you'll love.

"When you look at any brand that has sustained 50 years, they have always stayed true to themselves, true to their core values. And I would love to see, and can foresee, Molton Brown being here in another 50 years and beyond. And to be honest, it's what we wanted. You're making me very proud of it." Caroline Burstein, Co-founder and a friend of Molton Brown today

We couldn't have said it better ourselves.